See How Our Patients Feel & Think About Us
MEET A TEAM OF AUDIOLOGISTS SPECIALIZING IN…
Unparalleled Service
Our patients are like family, and we take care of them in the same way. When a hearing consultation is the last thing you want to endure, Now Hear This® makes it no chore. We value your time and integrity and believe in doing it right the first time. Tell us your story, and we will tailor a solution for you in a fraction of the time. Even our office is designed to offer a warm welcome – from the color of the paint on the walls, to our furniture, to the products we sell. We make it our mission to change your lives for the better offering a life-long solution and VIP treatment along the way!
Superior Hearing Aid Performance
Where other clinics fall short, we have picked up the slack. Our audiologists are required to train on the newest hearing aid technology, providing our patients with the most updated information and products. By doing so, we have invested in and utilize the most accurate programming software known in the US. Learn more about AccuFit® here. Our team spends time in research so you don't waste time with products that don't work for you. Check out our versatile product line – only the best and all products can be fine-tuned to your exact hearing needs.
Comparable Prices and Products for Every Budget
Yes, that's right. We think about every possibility and every setback that may be preventing you from doing something about your hearing needs. You don't have to sacrifice exceptional patient care by going to a "hearing aid store" or "warehouse." We have budgets for everyone and products to support all types of hearing loss. Check out our Affordable Pricing here. You can even take advantage of our special two-week "hearing aid demonstration program" that we offer to qualified patients. Learn more about Demos here.
---
You are a call away from meeting the most trusted, compassionate audiologists in the area.
Tell us your story, and we promise to find a solution for you.
---
Raleigh NC Audiologists & Hearing Aids
Now Hear This® is an audiology clinic which is committed to giving you outrageously good customer care, and the best performing hearing aids you can find anywhere. We can do that because we use an FDA-cleared medical device called ACAM®-5.  It is German-engineered and known throughout Europe for making patients 100% happy with their hearing aids. It works even if you bought your aids elsewhere and you've had them "in the drawer" because they never seem to work right.  Call us, because we want you to hear your best your whole life long.
In addition to carrying a full line of hearing aids made by all leading manufacturers, our Doctor of Audiology can also serve you with:
Tinnitus assessment and treatment
Custom hearing protection products for musicians
Aural rehabilitation
Our clinic on Creedmoor Road is across from Crabtree Mail, easy to find, has great parking, and is convenient for patients who come to us from Raleigh, Cary, Durham, Wake Forest, Creedmoor and the entire Triangle area. Contact us today to schedule an appointment!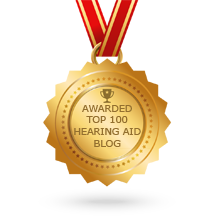 Featured In
---